Charlene, unfortunately, is having problems directly related to the mesh. The mesh needs to come out after a comprehensive assessment. "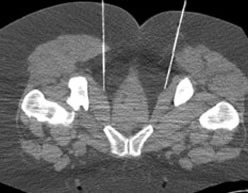 In response to Charlene's problems as documented in the recent article, "Not Tonight Dear, I Have AMS Transvaginal Mesh", I have the following recommendation as a physician and a life care planner who has researched this condition by both critically reviewing the literature and by way of interviewing Dr. Michael Hibner, an internationally recognized leader in the field of urogynecology: Go see Dr. Michael Hibner.
Dear Charlene,

The prior article described the situation as follows:

"Seattle, WA: Charlene and her husband haven't had sex for more than a year. Six weeks after Charlene was implanted with AMS transvaginal mesh they tried, but it was too painful. Now Charlene and her husband are considering an AMS transvaginal mesh lawsuit, claiming pain, suffering and disability, and loss of consortium.

"My husband wants to leave me because I can't have intercourse without pain," says Carol, from Los Angeles. "I have been in pain since having this procedure back in 2009 and my urinary incontinence has worsened considerably. As you can imagine not having sex has also caused stress, anxiety and depression for both of us. I am at my wit's end and my doctor won't take out this transvaginal mesh. I have complained to him so many times – I think that he is also at his wit's end.""
As a doctor who has managed pain for over 20 years I can say that you deserve a diagnosis and clinical intervention that directs treatment to your source of pain. Your pain appears to be directly related to the mesh. My articles on my website www.lifecare123.com and my interview with Dr. Michael Hibner discusses your problems in detail from the anatomy with and without the mesh, the problems the mesh causes, and the treatments for both primary and secondary myofascial pain. You need an MRI of the pelvis with attention to the pudendal nerve. You need pelvic floor physical therapy. If you pain persist you may require a pudendal nerve block. You may need the entire mesh removed. You may need Botox. These are interventions that may be helpful to patients who suffer from mesh related complication. It is imperative that you be evaluated by Dr. Hibner, who is one of a handful of physicians trained to remove the mesh and treat nerve related conditions such as pudendal neuralgia that are caused by the mesh.
I encourage you to be an active participant in your care. You deserve comprehensive assessment and comprehensive treatment by a physician who has the skills necessary to take the mesh out as well as deal with both the muscle and nerve related problems in the pelvis. You are a victim of this vaginal mesh debacle but you can be treated. You must seek out the best care possible and there is a medical solution to your problem. I urge you to read my articles and look for other options.
Greg Vigna, M.D., J.D.
Certified Life Care Planner / http://www.lifecare123.com
San Francisco Catastrophic Accident Lawyer
Founder of Life Care Solutions Group, Inc.
Social Media Tags: pudendal nerve, intercourse, source of pain, myofascial pain, pelvic floor, urinary incontinence, life care planner,