Corrective surgery is not effective for many patients to fully repair mesh erosion and related health complications, says the Life Care Solutions Group. "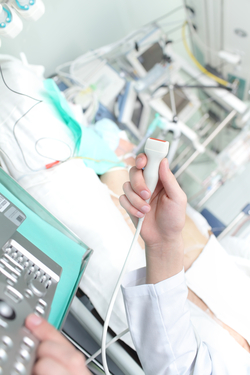 The high risk of complications that accompany transvaginal mesh implant surgery is no longer a well-kept secret. Since the FDA released information about the adverse effects linked to this once highly touted treatment, more and more women have stepped forward to share their personal struggles with related health problems. In fact, so many stepped forward following the FDA's initial communication regarding the transvaginal mesh in 2008, that it released a subsequent warning in 2011 about the device.
FDA Beefs Up Transvaginal Mesh Warning
"The number of adverse events linked to the device has been increasing in recent years. About 1,500 reports were filed between 2008 and 2010 — five times as many as in 2005 to 2007, according to the FDA."
For more information about the FDA's transvaginal mesh warning, please visit http://www.medpagetoday.com/OBGYN/GeneralOBGYN/27530.
In the years since the problems with vaginal mesh have been relayed to the agency in massive numbers, there have been efforts made on the part of the medical community to develop effective solutions for repairing the damage to women who are injured by the mesh device. Still, as studies have shown, corrective procedures have fallen short for a great number of patients. This is largely due to the placement of the mesh, and what occurs as a result of erosion.
Surgery Under Scrutiny: What Went Wrong With Vaginal Mesh
"What it's like to remove mesh from the surgeon's perspective can perhaps be appreciated by this analogy. Extirpation of vaginal mesh is akin to taking a hammer and chisel and trying to remove the rebar from a sidewalk while leaving the cement otherwise intact and not damaging the water mains and power lines below. It is difficult if not impossible to remove all the mesh and do it safely." – Bay Area pelvic surgeon, Michael Thomas Margolis told the FDA's advisory panel in September 2011.
For more information about the vaginal mesh, please visit http://commonhealth.wbur.org/2011/11/surgery-under-scrutiny-what-went-wrong-with-vaginal-mesh.
The Life Care Solutions Group states that women who have experienced mesh erosion and other complications linked to mesh implant failure have medical and legal options available that they may not know about. The resource is available to discuss these options with patients and provides free individual case reviews for those who contact them directly. Women who have sustained a transvaginal mesh injury and want help can contact the Life Care Solutions Group today.
Social Media Tags: Corrective Surgery, Vaginal Mesh Problems