Symptoms of mesh failure can mimic other conditions, leaving some women unsure of the source of their pain or discomfort, says the Life Care Solutions Group. "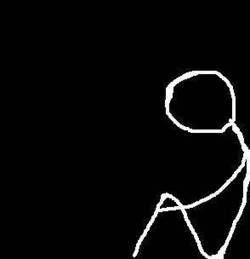 Thousands of women have undergone transvaginal mesh surgeryfor the repair of a serious gynecologic condition. Sadly, a significant percentage has also experienced health complications linked to this heavily relied upon treatment option.
Vaginal mesh – the controversy
Approximately 11% of women will undergo surgical intervention for their prolapse or for incontinence in their lifetime. Unfortunately, one third of these will require reoperation for failed procedures.
For more information about vaginal mesh, please visit here.
Prior to information being released by the U.S. Food and Drug Administration about the problems associated with the mesh device in 2008 and 2011, many patients didn't recognize what the symptoms of mesh failure were. The FDA in 2012 ordered makers of surgical mesh devices to conduct research to further the range of available information about related health risks.
F.D.A. Orders Surgical Mesh Makers to Study Risks
"The Food and Drug Administration issued an order on Wednesday requiring makers of implantable surgical mesh used to treat urinary incontinence in women to study its risks.
The move comes after years of reports of serious injuries linked to the devices, including infections, pain and other complications. It follows a recommendation in September by an F.D.A. advisory panel that the agency require such studies."
For more information about surgical mesh studies, please click here.
Upon hearing new reports about the controversy surrounding the transvaginal mesh, a major question about their health on the minds of many women who have had the procedure is, could they be experiencing mesh failure and not know it? According to the Life Care Solutions Group, because symptoms of this problem can mimic other conditions, some women may not know that mesh failure is the root cause of their pain or discomfort.
Getting a thorough medical evaluation is an important step for women who begin to feel chronic pain, bleeding, or other serious symptoms after mesh surgery. This will help them determine whether their mesh device has failed and may require removal.
Common symptoms of mesh failure include:
• Mesh erosion
• Pain during intercourse
• Nerve damage
• Ongoing pelvic pain
• Chronic infection
• And other serious complications
The Life Care Solutions Group is available to help women who have been injured by a transvaginal mesh, or have concerns about having had mesh implant surgery. Women who have specific questions about their medical and legal options in the event that they have been injured by a mesh or sling device can contact the resource today for a free case review.
Social Media Tags: Experience Mesh Failure, mesh fail in women, TVM, vaginal mesh