Trans Vaginal Mesh opt-out clients should never go to settlement without a Life Care Plan "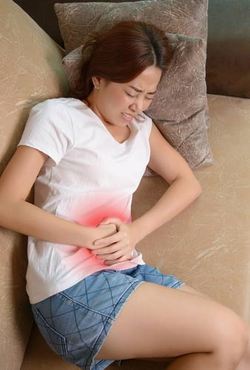 Rehabilitation Doctor and Certified Life Care Planner Offering Superior Life Care Plans for Trans Vaginal Mesh (TVM) Opt-Out Clients.
Trans Vaginal Mesh opt-out clients should never go to settlement without a Life Care Plan in place. Protect your client's interests with a medically sound, scientifically based documentation of long term needs.
A life care plan can greatly increase the settlement amount offered to a woman who is suffering from trans-vaginal mesh complications. Women injured by TVM often need numerous surgeries; they lose the ability to work, are unable to engage in daily activities, have mobility impairments, can no longer have sex, suffer from debilitating chronic pain, and develop depression and Post Traumatic Stress Disorder (PTSD).
A life care plan provides a complete assessment of every necessity these injury victims are likely to require throughout their lifetimes. It proactively adjusts for a variety of changes that occur with aging that will need new types of support; these changes include increasing dependency with age, the loss of family caregivers, loss of income, and the costs assistive devices.
In order to ensure the life-long needs of women injured by TVM are provided for, all TVM related complications must be documented and verified by a physician life care planner experienced in managing Trans Vaginal Mesh patients. Dr. Greg Vigna offers this exceptional service through Litigation Support Consulting Service LLC.
Litigation Support Consulting Service LLC is committed to making certain that all injured patients receive state of the art treatments and high quality care for the rest of their lives. Dr. Vigna's extended team includes physicians, nurse practitioners, psychologists, certified case managers, certified rehabilitation counselors and consultants with over 100 years of combined experience in preparing comprehensive medical summaries and Life Care Plans. The Life Care Plans are backed by experts in the field with all the scientific data needed to prove each patient's requirements for long term services.
Dr. Vigna is personally involved in the life care planning process, interviews the client and reviews medical records to make certain every possible complication has been fully addressed.
Accurate pricing for services that a catastrophically injured client needs includes the following:
Physician Services
Psychological Services
Family Counseling
Home Services
Botox
Pudendal/Obturator Nerve Blocks
Ketamine
Stimulators
Medication Cost
Litigation Support Consulting Service LLC offers a variety of legal consulting services, and can also integrate seamlessly with an attorney's client management processes. Services can be offered by Litigation Support Consulting Service LLC directly, or a consultant may be obtained through us to work directly with an independent firm.
Contact
Please contact Dr. Greg Vigna to discuss your needs and our services. The practice is available 24/7 to answer questions and get these very important cases prepped for settlement as efficiently as possible. Phone: 800-761-9206
Media Contact
Dr. Greg Vigna – 800-761-9206