Four months after a pelvic organ prolapse repair with transvaginal mesh, Joanne is having complications including erosion, infection and pain. "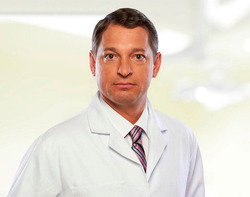 Joanne went to see her urogynecologist 4 months after receiving a prolapse repair with a polypropelene mesh implant. Her initial uterine prolapse surgery recovery went well, but then pain during intercourse, difficulty urinating and vaginal discharge developed. Sitting in the waiting room she used her phone to search for more information, and came across the following FDA mesh warning.
Nature of the Problem
"The most frequent complications included erosion through vaginal epithelium, infection, pain, urinary problems, and recurrence of prolapse and/or incontinence. There were also reports of bowel, bladder, and blood vessel perforation during insertion."
Read more about pelvic mesh problems here: http://www.fda.gov/medicaldevices/safety/alertsandnotices/publichealthnotifications/ucm061976.htm
During examination, Joanne's physician finds an area where the mesh has eroded through her tissue and is infected. She is provided with antibiotics for the mesh infection and told she can't have sex until the erosion has healed. Joanne is informed her tissues are reacting to the mesh, and she may also be suffering from something called myofascial pain syndrome; she's referred to pelvic physical therapy for her transvaginal mesh complications.
Myofascial Pain Syndrome
"Myofascial pain syndrome (MPS), also known as chronic myofascial pain (CMP), is a syndrome characterized by chronic pain caused by multiple trigger points and fascial constrictions"
Read here about myofascial pain syndrome: http://en.wikipedia.org/wiki/Myofascial_pain_syndrome
Joanne's prolapse surgery complications continue to worsen despite treatment. While sitting she develops a burning sensation in her vaginal and vulvar region, followed by severe pain. Soon she can only sit for about an hour at a time before needing to stand up or lie down to relieve her discomfort; this has had a profound impact on her ability to do her job. Joanne has used up all of her sick leave, but is often in too much pain to sit through an 8 hour work day. Joanne returns to her surgeon who tells her she may have developed pudendal neuralgia as a transvaginal mesh complication.
Pudendal Neuralgia
"Pudendal neuralgia is multifactorial, involving not only compression of the nerve, for instance, but also muscle spasm and peripheral and central sensitization of pain. "
Read more about pudendal nerve neuralgia here: http://www.obgynnews.com/index.php?id=11370&type=98&tx_ttnews[tt_news]=126789&cHash=da03e20e36
The pudendal nerve can be damaged during surgery, but may also be damaged from implanted mesh. Pudendal neuralgia treatment is initially conservative, with physical therapy and botox injections for muscle spasms. If neither of these work, partial or complete removal of the mesh may be necessary. Once the pudendal nerve has been injured, removal of the mesh may or may not relieve the pain.
Should You File a Transvaginal Surgical Mesh Lawsuit?
"One of the most common questions asked by women who have experienced serious side effects such as implant erosion, urinary incontinence, pelvic bleeding, and painful sexual intercourse linked to an implanted mesh device is, Should a transvaginal surgical mesh lawsuit be filed?"
Learn more about tvm lawsuits here: https://tvm.lifecare123.com/tvm/surgical-mesh-lawsuit.html
Joanne is desperate to have the mesh removed, but after losing her job no longer has medical insurance. She begins to search for an attorney and learns that thousands of women, like her, are also filing claims.
Social Media Tags: transvaginal mesh complications, mesh lawsuit, pudendal neuralgia, pelvic pain, mesh erosion, tvm lawsuit,