A number of women who agree to have vaginal mesh surgery have misconceptions about the risks involved, says Greg Vigna MD, JD, PLC "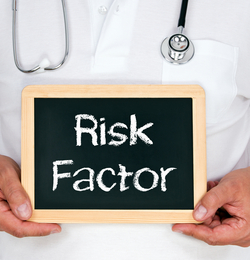 Thousands of women undergo surgery for the repair of gynecological conditions such as pelvic organ prolapse each year.
Pelvic Organ Prolapse (POP)
"Pelvic organ prolapse (POP) occurs when the tissue and muscles of the pelvic floor no longer support the pelvic organs resulting in the drop (prolapse) of the pelvic organs from their normal position."
For more information about pelvic organ prolapse, please visit this link.
Transvaginal mesh implant surgery has for decades been one of the top procedures performed for POP repair. In recent years however, information about the health complications suffered by women who have had this type of surgery has been made available through communications distributed by the Food and Drug Administration and other sources.
When the FDA released its first safety communication in 2008 about the vaginal mesh, thousands of cases of injury linked to the medical device had already been reported. Since that time, thousands more women have come forward with complaints of injury, leading to calls by consumer advocates for mesh manufacturers such as C.R. Bard's Avaulta to recall their products or an official recall to be enacted by the FDA. The agency has allowed mesh products to remain on the market; however, even as lawsuits against the makers of these products mount.
What is most troubling to legal advocates and others concerned about the health risks medical mesh devices pose to patients is the fact that a number of women have continued to undergo mesh implant surgery in spite of the FDA's warnings. According to the Greg Vigna MD, JD, PLC, which offers services to women who have been injured by a vaginal mesh or sling, the reason is largely due to misconceptions about the risks.
The FDA has noted that mesh failure is a factor in a significant percentage of implant surgery cases; however, the failure to enact a recall and opting only for a product review has led a number of women to regard the products as relatively safe. The ambiguous wording in some medical literature and news reports also seems to support the notion that under the right circumstances the risks of mesh surgery are relatively low. Case in point, the excerpt from the 2011 article below.
Vaginal Mesh Surgery Effective for Bladder Prolapse Repair: Report
"In women, a vaginal mesh support is more effective for repairing a common type of pelvic organ prolapse — which occurs when pelvic organs fall out of place — than simply stitching the connective tissue in the vaginal wall muscle back together, finds new research."
For more information about the vaginal mesh research study, please visit http://www.medicinenet.com/script/main/art.asp?articlekey=144301.
According to Greg Vigna MD, JD, PLC, although the FDA has directed physicians to thoroughly discuss risks with patients prior to recommending transvaginal mesh surgery for prolapse repair and other conditions, some women require additional information to decide whether they are willing to take the risks. Failing to understand the scope of the health risks involved has led to many women developing serious health complications as a result.
There are resources for women who have been injured by a transvaginal mesh device that can help them move forward. Greg Vigna MD, JD, PLC has made a helpline available to those who are seeking information about their medical and legal options in these cases. Individuals can contact the group directly to obtain a free case assessment.
Social Media Tags: Vaginal Mesh Surgery, Greg Vigna MD, JD, PLC, Pelvic Organ Prolapse, injured by a transvaginal mesh device