The Life Care Solutions Group outlines signs of transvaginal mesh failure women should look out for. "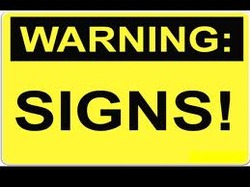 Any woman who has had transvaginal mesh implant surgery is at risk for serious health complications. As advised by the FDA in a communication released in 2011, not only are health risks posed to women who have had this treatment, the effectiveness of treatment with the medical device compared to traditional options has not been made clear.
FDA Warns: 'Serious Complications' Arise From Vaginal Mesh Implants
[S]erious complications associated with surgical mesh for transvaginal repair of [pelvic organ prolapse] are not rare. Furthermore, it is not clear that transvaginal [pelvic organ prolapse] repair with mesh is more effective than traditional non-mesh repair in all patients […] and it may expose patients to greater risk.
For more information about serious complications from vaginal mesh implants, please visit http://healthland.time.com/2011/07/13/fda-warns-serious-complications-arise-from-vaginal-mesh-implants/.
With thousands of surgical mesh repair procedures being performed on women each year, it is important that patients are fully aware of the warning signs to identify when there is a potential problem with their implant.
Pelvic Mesh Riskier Than Thought: FDA
The most common side effects occur when the mesh does not bond properly and works its way through the vaginal wall, which can cause infection, urinary difficulties and pain during sex.
For more information about pelvic mesh risks, please visit http://www.huffingtonpost.com/2011/07/13/pelvic-mesh-health-risks-fda_n_897250.html.
The Life Care Solutions Group has outlined the following five warning signs that women who have been treated with a vaginal mesh for the gynecological conditions pelvic organ prolapse or stress urinary incontinence should be cognizant of.
• One experiences bleeding from the site of the mesh implant
• One experiences pelvic or abdominal pain
• One has a recurrence of prolapse or incontinence
• One begins experiencing vaginal pain
• One experiences pain during sexual intercourse
For those who have specific questions about their medical and legal options in the event that they have experienced vaginal mesh failure, the Life Care Solutions Group can help. The resource is available to help those who are seeking to take charge of their TVM problem and understand their options for holding mesh makers accountable for injuries caused by their products. Women who have sustained a transvaginal mesh injury can contact the Life Care Solutions Group today for more information on how to receive help.
Social Media Tags: Vaginal Mesh Implants, Pelvic Mesh, mesh FDA Warning, mesh implant surgery