Vaginal mesh failure can lead to a number of health complications for women. "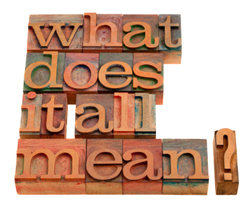 Since its introduction into the market, the transvaginal mesh has been used in hundreds of thousands of surgeries to repair gynecologic conditions.
Urogynecologic Surgical Mesh: Update on the Safety and Effectiveness of Transvaginal Placement for Pelvic Organ Prolapse
"Market data from manufacturers indicate that in 2010 approximately 300,000 women underwent surgical procedures in the United States to repair POP and approximately 260,000 underwent surgical procedures to repair SUI. According to industry estimates, approximately one out of three POP surgeries used mesh, and three out of four of the mesh POP procedures were done transvaginally."
For more information urogynecologic surgical mesh, please visit http://www.fda.gov/downloads/MedicalDevices/Safety/AlertsandNotices/UCM262760.pdf
Once viewed as an effective solution for the treatment of pelvic organ prolapse and stress urinary incontinence, the reputation of the transvaginal mesh medical device has been tarnished by numerous reports of injuries sustained by thousands of women who have had a mesh implant. The FDA released safety communications concerning the device in 2008 and again in 2011.
Many women who have undergone transvaginal mesh implantation have experienced severe health complications that have significantly altered their lives. As noted in the FDA's safety communication, the problems are often both physical and emotional and can require serious medical intervention.
FDA Safety Communication: UPDATE on Serious Complications Associated with Transvaginal Placement of Surgical Mesh for Pelvic Organ Prolapse
"From 2008 – 2010, the most frequent complications reported to the FDA for surgical mesh devices for POP repair include mesh erosion through the vagina (also called exposure, extrusion or protrusion), pain, infection, bleeding, pain during sexual intercourse (dyspareunia), organ perforation, and urinary problems. There were also reports of recurrent prolapse, neuro-muscular problems, vaginal scarring/shrinkage, and emotional problems. Many of these complications require additional intervention, including medical or surgical treatment and hospitalization."
For more information about complications associated with transvaginal placement of surgical mesh for pelvic organ prolapse, please visit http://www.fda.gov/MedicalDevices/Safety/AlertsandNotices/ucm262435.htm
There are medical and legal options available that many women who have suffered as a result of vaginal mesh failure are unaware of. Because of the high incidence of cases where the surgical mesh or sling has been used for the treatment of gynecological conditions, the problem of mesh failure has become so widespread that legal advocates have stepped in to take action against mesh makers on behalf on injured female patients. Women with vaginal mesh injuries now have the option of pursuing legal claims for reimbursement of medical expenses and compensation for other damages related to what they have endured.
The Life Care Solutions Group can help vaginal mesh injury sufferers better understand their medical and legal options for moving forward. Individuals can contact the resource for a free case review and learn more about how to receive help today.
Social Media Tags: Vaginal Mesh Failure, transvaginal mesh, vaginal mesh injury sufferers