The Life Care Solutions Group discusses the differences between side effects linked to pessaries and vaginal mesh implants. "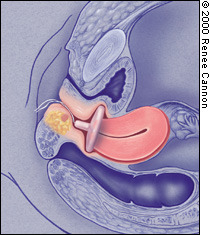 For women who have gynecologic conditions such as pelvic organ prolapse or stress urinary continence there are multiple treatment options available to provide support. However, as more women report experiencing complications from one of the most recommended treatments, the transvaginal mesh, many are seeking alternative methods to improve related health problems. One of the treatment alternatives to surgery garnering the most interest today is the use of a pessary.
Pessary Use in Pelvic Organ Prolapse and Urinary Incontinence
"POP remains the most common indication for pessary use. Physicians generally offer pessaries as a first-line option for women with POP who desire nonsurgical management, future pregnancy, have early-stage prolapse, or are too frail for surgery.
Additionally, pessaries are a viable option for patients with stress urinary incontinence worsened by strenuous physical activity. In women presenting with pelvic pain, back pain, and pressure thought to be due to POP, pessaries offer an opportunity to simulate postsurgical conditions and aid in managing patient expectations regarding symptom reduction."
For more information about pessary use in pelvic organ prolapse and urinary incontinence, please click here.
Pessary insertion: choosing appropriate patients
"Eighty percent of pelvic prolapse (grades 1 and 2, defined as descending above the hymen) can be treated with ring-shaped pessaries."
For more information about pessary insertion please visit http://www.ncbi.nlm.nih.gov/pmc/articles/PMC1949074/
Pessaries, like any gynecologic treatment option, have associated risks. Some women wonder whether the complications linked to pessaries are comparable to those linked to the transvaginal mesh. There are differences that arguably make the use of vaginal mesh implants more of a danger for most women, says the Life Care Solutions Group.
Related complications from a pessary can reportedly be minimized by ensuring that it fits properly and one maintains a consistent schedule of routine cleanings. The frequency at which health complications occur is also significantly lower with the use of a pessary than with a vaginal mesh device.
The FDA has released information regarding the health risks associated with vaginal mesh surgerythat indicates in many cases problems will occur for women who have had the surgery. The surgery has been reported to fail in thousands of cases, leaving many women with serious problems, including the need for additional surgeries for mesh removal, after erosion.
The Life Care Solutions Group can offer support to women who need information about their medical options to deal with pelvic organ prolapse and other gynecologic conditions. The group is also available to help those who have been injured by transvaginal mesh and need assistance assessing their legal options. Individuals can contact the Life Care Solutions Group today for more information or to obtain a free case review.
Related article: Vaginal Pessaries Making A Comeback says Transvaginal Mesh Resource
https://tvm.lifecare123.com/vaginal-pessaries-making-a-comeback_11030.html
Social Media Tags: Vaginal Mesh, Pessary, pelvic organ prolapse, stress urinary continence, Complications From a Vaginal Mesh